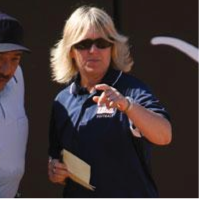 Lori Cook
Founder • Lead Instructor
Former Division I Head Coach
Read Bio »
Coach Cook's Bio
Coach Cook has over 20 years of collegiate coaching experience, coaching teams in California and Texas. She holds 9 conference titles, 2 conference tournament titles, and 4 NCAA home run records, made 2 NCAA regional appearances and 3 California State Tournament appearances, and was the Southland Conference Coach of the Year in 2006.
Cook began her coaching career in California before moving to Texas in 1999 to serve as assistant under Coach Paula Young at Baylor University. After two seasons at Baylor, Coach Cook moved to San Antonio to work under Corrie Hill at UTSA, where Cook served 5 years as Head Coach for the Roadrunners after Coach Hill's move to the University of Texas.
In 2011, Cook founded Beyond the Yard Academy in San Antonio to give back to the game and help youth get to the next level. In 2023 she moved Beyond the Yard to Kyle, Texas.
She currently works with both softball and baseball athletes of all levels (tee ball through college) providing private lessons in the South Austin Area. Coach Cook works with lessons on all skill types—hitting lessons, pitching lessons, catching lessons, and fielding lessons. If you are interested in scheduling a private lesson, email her at coachcook@beyondtheyard.com.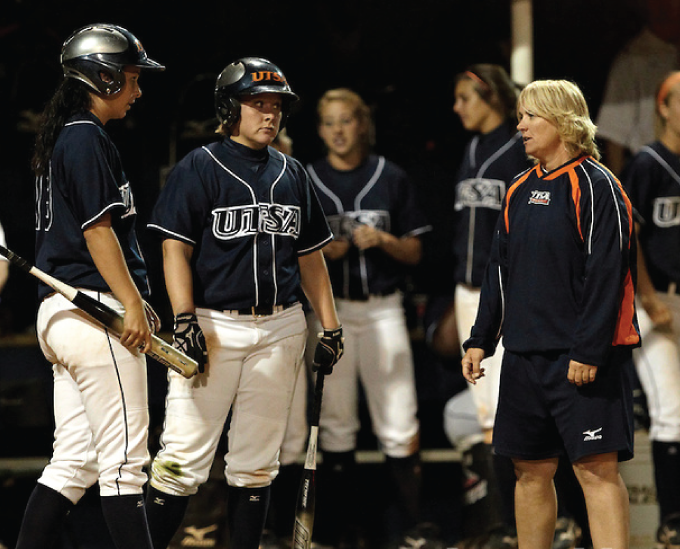 coachcook@beyondtheyard.com
Get Notified
Get emailed any time Coach Cook has openings.